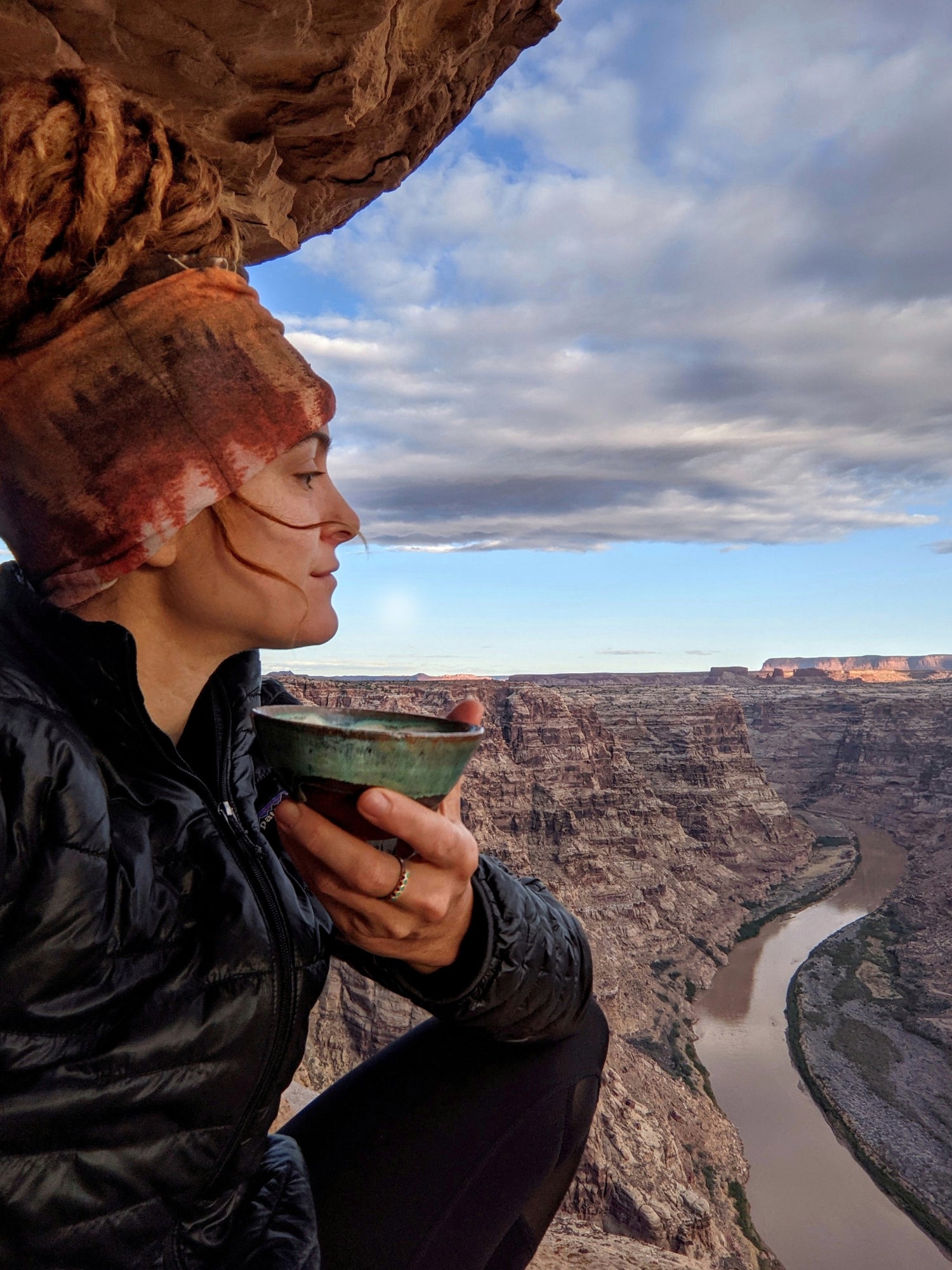 About
Gushu Studios was born out of my fierce love of gongfu tea in the desert of New Mexico. Being a very particular tea nerd, and being a very particular artist, I was unable to find the sort of teaware I wanted to brew in, so I set out on a journey to make my own. Years later, it has become a joyous, full-time obsession, and sharing my pots with the world has been a phenomenal adventure!
All my pots are thrown and fired at my home studio in Albuquerque, New Mexico. I work with local clay makers to find the best clay for making teaware and am always tromping around outside foraging for cool teapot handles. I spend several weeks a year camped deep in the Utah desert on the Colorado River Plateau, and this landscape both informs and inspires my work. 
When I'm not up to my elbows in mud or drinking questionable amounts of puerh, you can find me running down a trail, climbing boulders and cliffs and mountains, wandering in a canyon, or cozied up on the couch being extremely lazy for a change.
Thank you to everyone who has made this journey possible. I'm so stoked to keep sharing my little pots with you. <3
-Anj
Instagram